First off - I'm offering Christmas presents to anyone on my flist in this post, so if you'd like anything (a drabble or 2 icons, though there's no guarantee if you ask for icons that you won't get a drabble or vice versa), feel free to ask there!

This is the media post I mentioned earlier, so there are spoilers for Sanctuary, Fringe, Harry Potter (do those even count as spoilers anymore though?), Terminator: The Sarah Connor Chronicles, Hawthorne, Doctor Who, Merlin, The Vampire Diaries, and Community in this post.

Sanctuary: Spoilers through 3x09.
I am not sure how far back I am on talking about this, so I'm just going to start with 3x05 (lots of feelings and stuff and the squee is not there, guys, so you can just scroll on by if you're not interested) and catch up from there.

3x05 - FEELINGS. Okay, first off the bat, I have a lot of problems with how they portrayed 'women expressing their sexualities = evil & manipulative' in this episode - the female character whose only purpose in the episode was to get info from Walter (ugh show what was that) and that-waste-of-a-first-kiss-ugh scene. I'm really disappointed in the direction they chose to take the episode - what was supposed to be a Kate-centric episode (advertised as such and the only one in the season as far as I know) ended up being mostly about Walter (he had most of the emotional storyline, got to save the day at the end, came out of this ordeal feeling better about himself and becoming more successful in his career, and he did all of this without losing his agency). I'm sure they could have found a way for Kate to choose to put on the suit, fight crime, be a hero, etc, without her losing her agency, suffering brain damage that effectively took away her ability to reason or consent (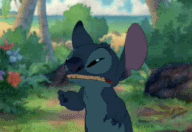 ), and eventually becoming a victim that couldn't save others or even herself. Also, it's really gross to have it that when Walter has on the suit, he becomes a hero dedicated to good, but when Kate has on the suit, she's mainly interested in money and revenge, and she is objectified by the show and the characters on the show. It's nice that they had a Helen & Kate scene in the episode and that they passed the Bechdel test (which reminds me of the discussion going on a couple of months ago about how shows can pass the Bechdel but still fail in a lot of other ways), but the way they did this episode was just disgusting.



3x06 - So after watching the episode of the last week, I really wasn't sure if I wanted to watch this episode, but I did anyway and it's one of my favorites of the season. CHARACTERS BEING NICE TO EACH OTHER. WEREWOLF INFORMATION. WILL & HENRY CONTINUING TO BE SLASHY (NOW DRUNK) BFFS.


ERICA BEING ONE OF THE CUTEST THINGS ON THE PLANET.


TESLA & MAGNUS & HARRY POTTER REFERENCES AND STANDING CLOSER TO EACH OTHER THAN ACTUALLY NECESSARY.


ALSO, ERICA/HENRY WAS ADORABLE AND DEFINITELY IN MY TOP 5 FAVORITE HENRY+OTHER INTERACTIONS.
I seriously want some Erica, Erica/Henry, or Erica & Lillian fic (uh yeah, most of the Erica/Henry prompts at the kink meme are probably mine).

3x07 - HELEN CONTINUES TO BE A BAMF. THIS IS NOT A SURPRISE TO ANYONE, BUT IT IS AWESOME.

Source: Fuck Yeah Cops & Robbers
KATE & WILL ARE STILL ADORABLE. THEY BOTH THINK AMPHIBIAN. KATE TOO HAS A BAD SENSE OF HUMOR, ONLY SHE LIKES KNOCK KNOCK JOKES, NOT BAD PUNS (WILLIAAAAAM).

Source: Fuck Yeah Cops & Robbers
THIS SHOW IS STILL PRETTY.

3x08 - NEEDED MORE KISSING. YOU KNOW, AS IN ANY KISSING.


Uh. Yeah. The costumes were pretty in the flashbacks. Clara Griffin continues to be the most entertaining out of all of the Griffins. I actually liked Will in this episode, which apparently is an unpopular opinion? I think it made sense for him to be all "
" about the Sanctuary's history because he actually believed the 'No secrets' agreement from SFA (lol Will, really dude?) and the Sanctuary has become his home/family. I definitely missed Kate this episode. I wish we'd learned more about Imogene (ladies being used as plot devices for the dudes' manpain is one of my least favorite things ever, okay?), or that the whole Hollow/Underground City Of Fancy Tech plot was one of Adam's cuckoo plans to get her back/change the timeline/SOMETHING. Next time they have historical stuff on the show involving Helen, I'd love to see her relationships (colleagues, friends, frenemies, girlfriends, pen pals, anything) with other ladies (or learn about her thoughts on the suffragette movement).

3x09 - KATE. YOU'RE BACK.


AND REALLY PRETTY EVEN IF YOU ARE WEARING PLAID.
Kate was awesome! Bigfoot and Kate were the cutest ever at the end OMG JUST BE BFFS OKAY I WOULD WATCH A SHOW ABOUT YOU TWO SO MUCH IT WOULD BE ON THE TV 24/7. So . . . I guess that's the end to Bigfoot's arc (and how annoyed am I that Bigfoot gets an actual arc and Kate doesn't? And yes I love Bigfoot, but still this is ridiculous.). The resolution felt a bit quick, which I guess was because they wanted to end it before the Hollow/Underground City trip. Olivia Dunham has probably raised my expectations too high forever when it comes to FBI on the TV now, but I have feelings of disappointment when it comes to Abby. AND YET, I AM NOT SURPRISED AT ALL? But still, it feels so much like the writers can't decide if they want the character to be an actual professional or if they want her around for the lols. I didn't find the stunt they pulled with Tesla & Abby funny. Seriously guys, that's not humorous - it's harassment, and he was invading her privacy.


Helen & John were AGLAGHLAHGLG ADORABLE. I love when they have happy scenes with the two of them SO MUCH.

Source: Fuck Yeah Cops & Robbers
Kate mocking Will's overuse of hair gel was adorable (and she totally had a point, he looked like a hedgehog this week). THEY CONTINUE TO RESCUE EACH OTHER, GAGH;AGKAGALGH I LOVE THESE KIDS SO MUCH. I am so gleeful over the Erica/Henry mention at the end of the episode - THEY'RE STILL TOGETHER OMG I DID NOT EXPECT HER TO BE MENTIONED EVER AGAIN IT IS OBVS CHRISTMAS. (I am also amused at the thought of Kate & Henry being ~bros and chilling and watching crappy 50s' scifi movies and talking about his HAP girlfriend.) The show handled the 'slam-against-a-wall' scene much better than I'd expected! I was a bit wary because of Hero II, but the violence in the scene wasn't sexualized or anything, so yay.

Fringe: Spoilers for season one and the two latest episodes of season 3.


OLIVIA IS SO BADASS AND I LOVE HER SO MUCH AND SHE IS THE ACTUAL FUCKING BEST AND THE OLIVIA DUNHAM SHOW IS THE BEST. ASTRID IS ADORABLE AND COMPETENT AND I LOVE HER AND SHE SHOULD HAVE MORE SCENES AND A STORYLINE, ASAP. I LOVE PETER MUCH MORE THAN I EVER EXPECTED TO. HE IS VERY AMUSING, YO. I LIKE WALTER MORE THAN I EXPECTED TO AS WELL, THOUGH I DO NOT FIND HIM AS AMUSING OR LOVABLE AS PETER. BROYYYYYYYYYYYYYYYYYYYYYYYYYYYYYYYYYYYYYLES IS A BAMF AND ILHIM VERY MUCH TOO. NINAAAAAA ILHER TOO OMG BESTEST. ALSO ALT!BROYLES WAS COOL IN THE LIKE TEN MINUTES I SAW OF HIM, AS WAS ALT!LIVIA. OLIVIA & ASTRID HAD A SCENE AND GALGHALGHALGHG FAVORITE LADIES AND I WOULD TOTALLY BE OKAY WITH (READ: IN LOVE WITH) OLIVIA/ASTRID ON THE SHOW. The show is gross sometimes but on the most part I am really good at not paying attention to the screen when something really gross is going on. I really loved season one, though I think I need to catch up on season two and season three before I have any actual feelings on them. I ship any variation of Peter/Olivia/Astrid, Astrid/Storyline, and Nina/Broyles (THEY ARE SO BADASS I CAN'T EVEN).

Harry Potter: Spoilers for movies one through six.



I NOW UNDERSTAND 100% MORE OF EVERYONE'S HARRY POTTER REFERENCES. *\o/* MINERVA IS A BADASS AND LIKE THE ONLY TEACHER AT HOGWARTS THAT I LIKE (which is probably somewhat biased by her being able to turn into a cat, which as a kid I thought would be the best superpower ever). I am not terribly impressed by Dumbledore, Hagrid, Snape, Draco, Myrtle, or Dobby. *awkward* I find quidditch to be simultaneously cool and terrifying? I REALLY LIKE GINNY (even though I think she got shortchanged in most of the story, which is understandable since the series is from Harry's perspective and for most of the series she is just another one of Ron's many relatives and not really that important to Harry, but still sucks). Luna is adorable. The trio is lovely and I think Hermione is my favorite out of the three. I can barely remember the plots from the movies (though in my defense I marathoned them in like 2/3 days and they are all about 2 and a half hours long). Fred & George = ♥ If anyone has any Harry Potter vid/fic recs, please share! (No cross-generational or incest ships, please.) ATM, I'm shipping Harry/Ginny, Harry/Hermione, and Harry/Ginny/Hermione (in a post-series 'THEY ARE ALL GROWN UP AND AWESOME AND LOVE EACH OTHER VERY MUCH' sort of way). *continues to ship the most random things omg*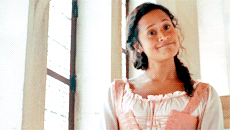 Terminator: The Sarah Connor Chronicles: Spoilers for seasons one and two.
I WILL FOREVER LOVE THIS SHOW VERY MUCH. With each rewatch I a) love all the characters even more omg even if I didn't think it was possible and b) ship Sarah/Ellison just a litttttle bit more. Jesse/Derek is so much my OTP. Savannah is the cutest ever.

Hawthorne: Spoilers for seasons one and two.
CHRISTINA HAWTHORNE IS THE BEST EVER, EXCEPT SO IS BOBBY. THEY ARE BOTH THE BEST AND I LOVE THEM AND THEIR FRIENDSHIP WHICH I HOPE WE SEE MORE OF IN SEASON THREE. SO MANY FEMALE CHARACTERS AND THEY ALL INTERACT AND ALGAGLHA;GHALGH LOVE. CHRISTINA/TOM OTPPPPPPPP (also height difference kink yesssss). Season two kind of sucked, but SHIP GOT BACK TOGETHER OMG I FORGIVE ALMOST EVERYTHING EVEN THAT TIME THEY DROPPED AN MRI AND TOOK OUT THE HOSPITAL'S GENERATOR AND BOBBY'S BOYFRIEND COMING FROM A ~FAMILY OF CRIME WHAT WAS THAT (the finale was unintentionally hilarious in all the ways; also lol, emo cop man who reluctantly ships Christina/Tom IDEK). I can't wait until this show comes back in 2011.



Doctor Who: Spoilers for seasons one and five.
I missed a lot of season one, so I've rewatched most of it. ROSE & NINE OTP FOR LIFE (though I don't actually ship her with any other versions of the Doctor). Season five is my favorite season of New Who so far. AMMYYYYYYYYYYYY <3 Also I really like The Lodger episode (11 using a cat as a spy! ♥).

Merlin: Spoilers for season three.
Gwen continues to be my favorite, and I have yet to see more than about 2 minutes of the last two episodes. I've watched most of the Gwen and Gwen & Leon scenes in 3x13, but I am not sure about watching the rest of the two episodes because I don't know how bad it is for the rest of the ladies, specifically Morgana & Morgause? So. :/

The Vampire Diaries: Spoilers for seasons one and two.
BONNIEEEEEEEEEEEEEEEEEE ILU. Bonnie/Jeremy is SO CUTE and he is one of the few characters in season two who have actually noticed that Bonnie exists and cares about her and thus I love him too. I liked Caroline more after watching some of season two, and she is now one of my favorite characters on the show. I don't care for any of her romantic storylines thus far, and much prefer Caroline/being a free bitch, baby as my OTP. I ship Stefan/Elena quite a lot (they are adorable! and he respects her decisions! ♥). I find Damon to be mostly amusing, except for the times when I want Bonnie to set him on fire again.

Community: Spoilers for seasons one and two.
ABED IS THE BEST <3 I love how many shenanigans the characters on this show get into. I am in full support of any combination of Abed + Troy + Annie, though I don't actually ship anything on the show.

And apparently Sanctuary has been renewed for a fourth season (oh Tumblr, you are so hyper about news it is adorbs). THIS IS NOT SURPRISING, especially since this show has probably the most viewers out of Syfy's shows. IDK, I just . . . do not really care? Eh.


Also if anyone read all of this, I AM AMAZED.